Isn't that what blogging is for?
Carbon Dioxide
Just a heads-up on the Obama Administration's plan to have carbon dioxide regulated by the Environmental Protection Agency.  Every human activity without exception involves CO2.  Just the act of exhaling gives of CO2, but to pick a more realistic example, a change in your yard landscaping would  have a CO2 effect.  In many locales, just trimming a tree can get you jacked up by the barracuda at the home owners' association.  Can you imagine what it'll be when the Feds are involved?  For a rancher to expand his herd will require an EPA administrator to issue a ruling on whether too much cow flatulence would be emitted.  (Let's see now… you say this proposed cow will eat grass?  Can you document that on Form XYZ?)  This threatens to become one of the most far-reaching power grabs since Darius outlawed prayer to any god or man but himself, and with a costive bureaucracy to match.
Creation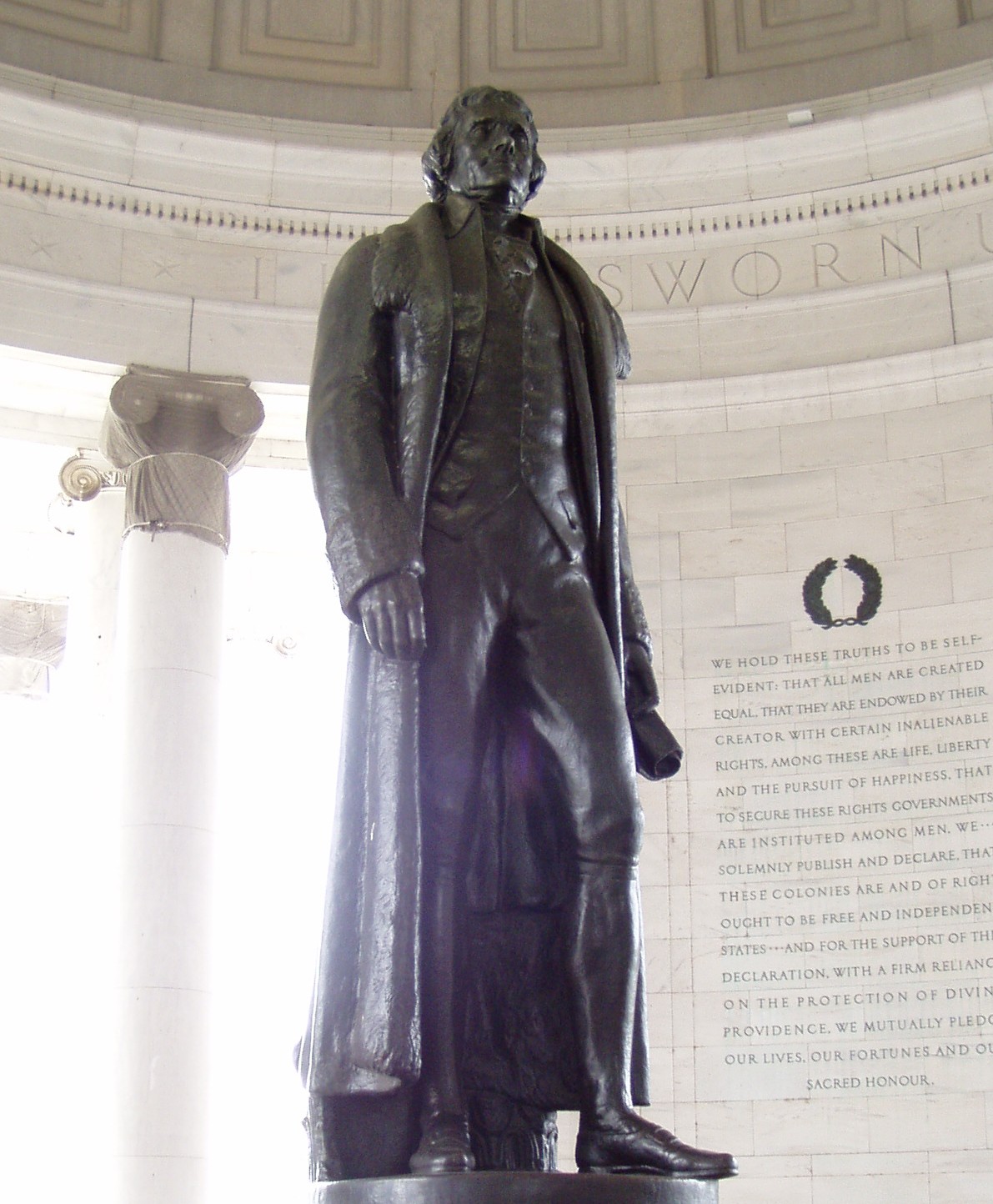 To show how a culture can shift until sweet is bitter and bitter is sweet, consider the first line of the Declaration of Independence.  Said Jefferson, nature's God has entitled us to an equal standing among the nations.  And in the second sentence, men are "endowed by their Creator with… rights."  The Framers believed rights were the bequest of the Almighty upon his creatures.  All men are equal because the Creator issued them all the same set of rights.  Now, 230 years later, it's almost impossible to exaggerate the impassioned loathing our political establishment feels for this belief.  It has become one of the most hated, maligned, vilified beliefs to be found anywhere in the national body politic.  State statutes enacted to protect the right to mention watered down creation concepts such as intelligent design in the schools are castigated as verily subverting our constitutional republic, and even conservative bloggers are consuming bandwidth to denounce creation with a passion formerly reserved for presidents who got by with perjury.  I'm not saying this just because I'm a Christian: This is weird.
Economy
The Obama Administration and its acolytes in the lickspittle press keep hammering out the message that this economy is as bad as that of the Great Depression.  This is manifestly false.  At the worst of the Great Depression, 25 percent were unemployed and another 25 percent could find only part time employment.  We are nowhere near that, a fact which the President and his ministers must certainly know.  Isn't it about time somebody asked about their motives for saying these things?
Energy
Quite a few states and utilities have been planning on major investments in production and transmission facilities.  With the economic downturn, many are now scaling back or canceling projects.  Chances are we'll come to regret that intensely.  Not only do such projects provide a real stimulus to the economy (as opposed to dopey gubmint make-work jobs), but when the economy finally turns back around, electric demand will soar.  The electric grid is already near capacity on peak days.  There's no more headroom unless we raise the ceiling.  Further, supply and transmission shortages can severely curtail manufacturing by driving up embedded production costs.  And when shortages occur, manufacturing facilities are the first ones to get cut by grid operators so residential users can keep their air conditioning on. 
So when the economic turn-around comes, electricity supply and distribution problems could chill the economic egg just about the time it's laid.  We really need a smarter energy policy than another round of BANANA nay-saying designed to placate green extremists on the far left fringe of the Democrat Party.  They've had the run of the country for nearly four decades now.  It's time to lighten up on the Gaia lunacy before misguided radicalism does irreversible damage.
"BANANA"?  Build absolutely nothing anywhere near anything.